We can design, build and manage your IT Infrastructure. Specialising in IT Service, Support and Management for small to medium businesses.
WHAT WE DO – AT A GLANCE
Our Core Services
WHY CHOOSE US
Our Main Features and Benefits
Enthusiasm

IT is our passion. We do not regard IT as a '9 to 5 job' or 'a role'. We invest considerable resources in our technical and professional development to provide value to all our clients.

Customer Service

We are friendly and approachable. Our Technical Team is customer-oriented and responsive, ensuring all support issues are attended to.
Cost Effective

We are a SMB too. We understand your financial challenges. We will provide you with a cost-effective solution without compromising technology.

Leading Technologies

We have designed and built solutions since 2001, based on technology from industry leaders such as Microsoft, HP, Intel, Symantec, Trend Micro etc. You have the assurance that you are backed and supported by the best names in the IT industry.
Reliable and Innovative

You need an IT Partner who will be there, rain, hail or shine. Whether it's a minor email setup, or a major server breakdown, you can count on us to ensure your systems are up and running according to the agreed service level agreement.

We Care

Whether you are a One-Person Enterprise or a Medium-size organisation with locations across Australia, you are equally important to us.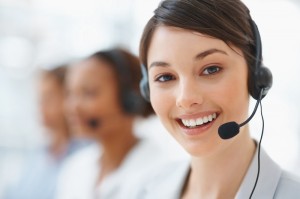 More Questions? Talk to us.
Contact us today to find out what we can do for you.
You can count on us to take good care of your IT Infrastructure. We are committed to delivering outstanding service to all our clients.
Ask about our first free discussion/consultation visit to your business.
Find out more about our IT Service.
CLIENTS & TESTIMONIALS
We thank our clients for their continued support
Some of Our Clients

What Clients Say



"They often "think outside the square" and will often recommend and implement innovative solutions, using new or existing technologies as required, even when other vendors say they won't work, yet they do, resulting in better efficiencies, functionality and often, substantial savings in ongoing and operational costs."

Ross Mildwater

Central Manager, Concrite



"Quasarsoft manages this role in a professional manner and on many occasions exceeds our expectations. I would give the highest recommendation of Quasarsoft to any potential customer who is looking for a reliable, trustworthy and 'on the pace' partner for the management of their IT operation."

Greg Lomax

CEO, Lomax Financial Group



"We are very grateful for finding Quasarsoft more than 15 years ago and have been utilising their services ever since. The team are very professional, reliable and always a pleasure to deal with. Quasarsoft's IT consultants are all very helpful and they actually assist us outside of what they are required to do. Totally beyond our expectations."

Pat Leto

Director, Watts Commercial Furniture



"After speaking with Quasarsoft, we quickly realised that the distance was not a problem and the solution offered was far superior (and much cheaper) than any locally sourced companies. The backup and support is flawless and we have no hesitation in recommending you speak with Kelvin and his team prior to making a decision."

Peter Mandile

Principal, Hope Island Resort Realty